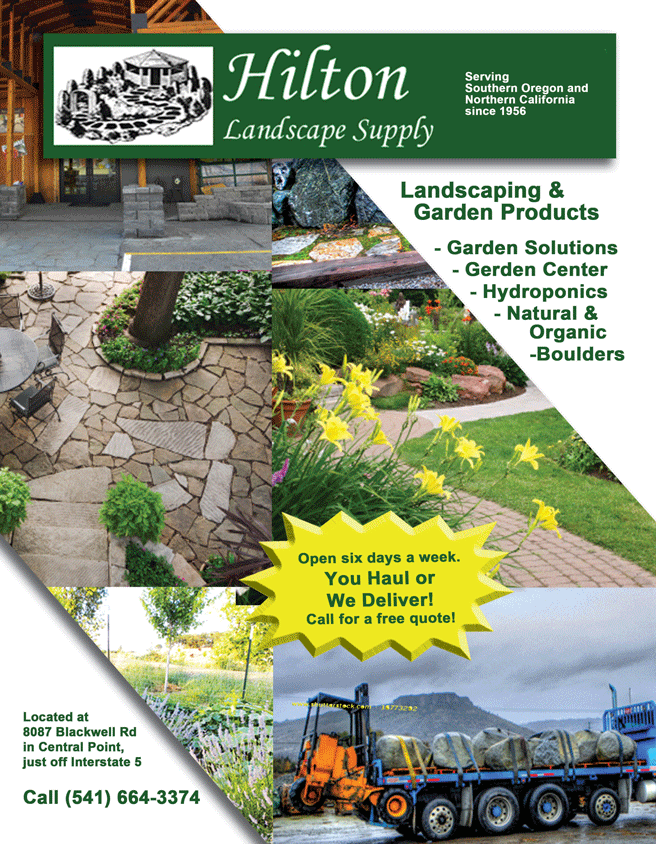 Click image below to enlarge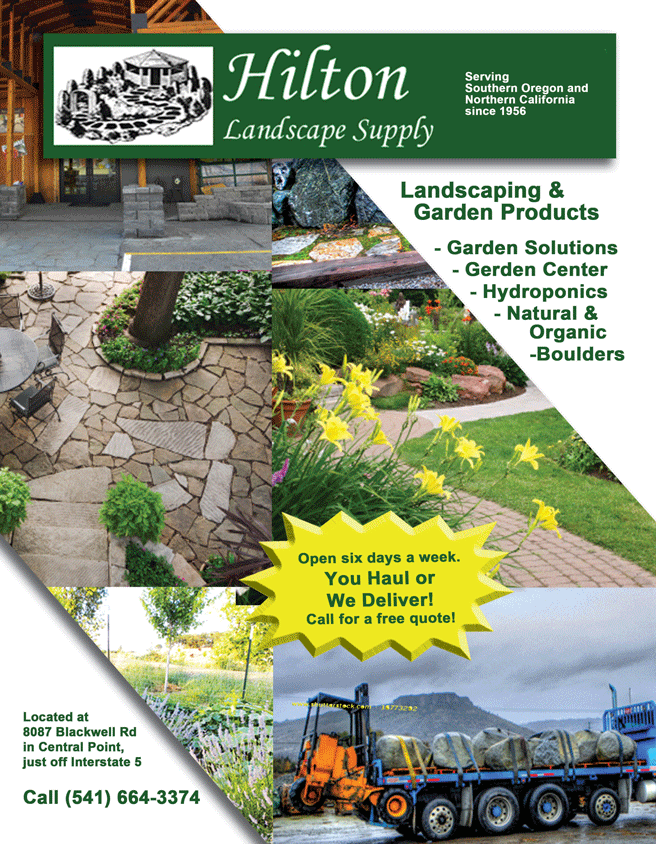 WPMicroSite
© 2013 All Rights Reserved. WelcomePagesUSA
Welcome to Hilton Landscape Supply
​
​
Hilton Landscape Supply is one of the largest suppliers in Southern Oregon and Northern California of landscaping products and gardening supplies.
​
We carry bark mulches and decorative bark, planting mulches, top soil and soil conditioners, planter mixes, organic compost and manure, Gard-N-Grow, forest loam, wood shavings and old sawdust, for residential and industrial landscaping, agricultural, and farming uses.
​
We also have one of the area's largest selections of decorative stone, rock, and boulders, Keystone retaining wall systems, Belgard pavers, walls, and curbs, Willamette Graystone pavers, walls, and blocks, Anchor retaining wall systems, and BasaLight interlocking paving stones for your masonry projects and landscaping design needs.